Are you struggling to overcome your chronic pain or acute injury?
Are you tired of trips to the doctor's office that leave you confused, frustrated and you aren't seeing results? Are you starting to believe your aches and pains will be with you forever because nothing is working? Are you looking for answers and a correction to your pain once and for all? Then you have finally found the right place!

Northwood Chiropractic & Wellness is committed to helping people overcome their struggles with chronic pain and acute injuries. We utilize modern chiropractic care, exercise rehabilitation, nutrition and lifestyle counseling. It is our job at Northwood Chiropractic & Wellness to locate and correct the cause of health complaints from sports injury, chronic overuse, auto accidents, and workplace accidents. We are conveniently located in Maple Grove, MN. Use your favorite naviagtion app to find an easy route to Northwood Chiropractic & Wellness.

Are you ready to resume an active life again? Click on Schedule Now and you will be directed to our chiropractors schedule. Call us or text us as well for faster service. We look forward to meeting you and helping you with your health goals.


Schedule Now
Northwood Chiropractic & Wellness
The steps we will take to help you overcome the struggles of chronic pain and injuries
The Pain Relief Phase
We'll identify lifestyle factors that may harm or help your outcomes and coach you through these changes. You'll experience an improvement in your mobility and a significant reduction in your symptoms.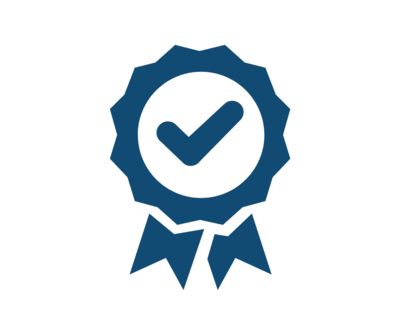 The Stability Phase
Improving strength and stability to the root cause will help you resume an active life again.
The Maintenance Phase
Many of our patients get amazing results and value the education our chiropractors provide them with every session. This phase is about optimizing your health and wellness through regular chiropractic adjustments.
Dr. Greg Beenken is excited to help you achieve your goals
He will give everything to help you succeed.
The detail put into a patient's care delivers the absolute best in patient experience and delivering objective results... your results absolutely matter.

After a decade of practical application in human performance and how each individual has specific needs it only makes sense to address a patient's needs with care that works for them. There will never be a "system" or cookie cutter approach to care, ever.

A preferred in-network provider with most insurance carriers. We will perform a benefits analysis as a part of a consultation to give you a patient responsiblity quote before first adjustment.
Yes, we do offer New Patient Specials. It's our Gift of Health; a complimentary consult, exam and x-rays (if needed). Restrictions may apply. Offer is not valid for federally funded programs, Medicare and Medicaid. Call or text the office number at the bottom of this page. Dr. Greg looks forward to meeting you.
Schedule Now
Meet Dr. Greg
We Have Simple And Convenient Booking
You can call or text our office to request a time or schedule your appointment from our website.
If you book an appointment through our website, our office will contact you to confirm your appointment. If you are requesting a new patient visit that is in regards to an auto accident or workplace injury please call Northwood Chiropractic and Wellness to schedule 763-432-3932
We are looking forward to meeting you and serving you!
Schedule Now
Who We Are
Chiropractor in Maple Grove, MN.
Chiropractors focus on the relationship between the spine and nervous system, and how the relationship affects the preservation and restoration of health. Dr. Greg will evaluate the entire patient as a whole, during examination and treating a patient's health alignment and not just focusing on only one symptom or specific part of the body.
Schedule Now
Continue Reading...
Ready To Get Better And Get Back To What You Love To Do?
We have helped people get back to playing with their kids, working out, fishing, hunting, climbing, hiking, you name it. We can help you get back to what you love to do and most importantly do it pain-free!
Schedule Now
Conditions We Treat
Below is a partial list of conditions that we are very effective in treating.
check
Arthritis Pain (Joint Stiffness)
check
Arm/Leg Numbness and Tingling
You Don't Have To Miss Another Day Struggling Because Of Nagging Pain Or Injury
Schedule Today with Your Premier Chiropractor in Maple Grove, MN.
Schedule Now